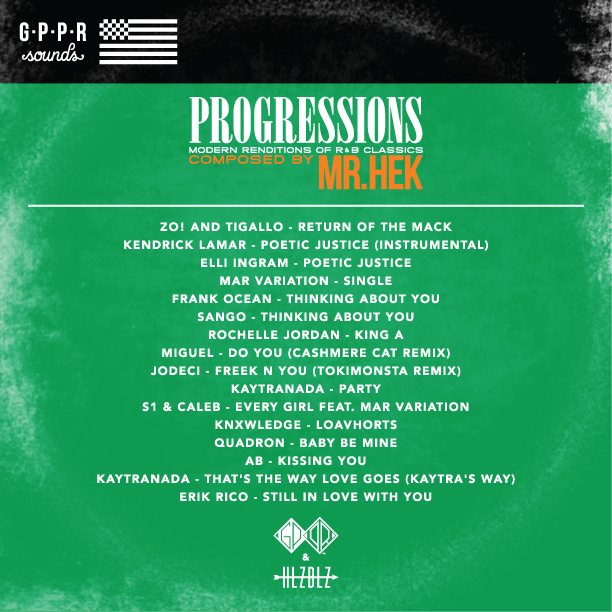 GPPR, in collaboration with women's brand HELLZ,  present the newest installment in the series features a collection of modern renditions of R&B classics entitled 'Progressions.' Compiled by San Diego's own Mr. Hek, the mix utilizes unique reinterpretations while seamlessly fusing classic and modern aspects of today's musical landscape.
Each GPPR Sounds mix will be dedicated to an individual theme that compliments the zeitgeist of the current
GPPR
collection. This particular mixtape reflects the combination of new and old, as seen in
GPPR's SS13
collection '
Pleasure Seekers
' currently available
here
.
Leave a Reply