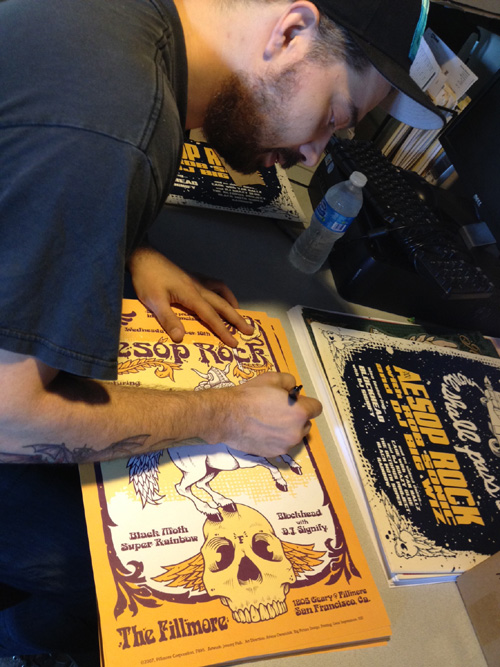 @Aesoprockwins has maintained an unintentional archive in his studio for the last 8 years.  He wants to share some of it with you!
He spent an afternoon signing out-of-print and rare items along with his back catalog (original pressings).  Everything can be found here.  He's repressing Labor Days & Bazooka Tooth vinyl which will be out soon.
There were a very limited number of Adidas he did with Upper Playground.  He wanted to give people a shot to get them, so they have been placed on Ebay, with a portion of the proceeds being donated to several causes he supports. The link to the auctions is here.
Aesop is currently working on the next Hail Mary Mallon record with Rob Sonic & Big Wiz.  They're posting progress on 900bats.com.
Leave a Reply