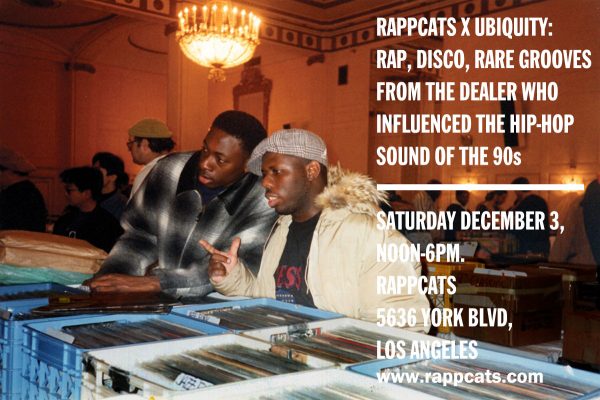 If you're in L.A., you really don't want to miss the Rappcats Record Sale going on this Saturday.  Michael McFadin from Ubiquity is bringing records from "Boston" Bob Gibson's collection, with a focus on rap records/records that influenced and were sampled for hip hop  from the 80's and 90's.
Saturday, December 3rd, Noon-6PM
Rappcats, 5638 York Blvd, Los Angeles 90042
Rappcats x Ubiquity Records Pt. 2: Rap, Disco and Rare Grooves and Beats from the Dealer who Influenced the Hip Hop Sound of the 90s.
More info on Rappcats.
Leave a Reply