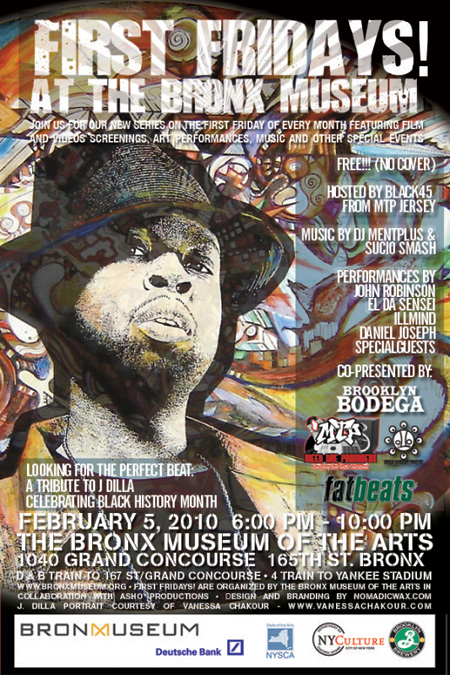 Just spoke with MaDukes, and she is in NYC to celebrate Dilla at  First Fridays at the Bronx Museum of the Arts (going on like…now). It's free, so hustle over there.
Tomorrow she will be at: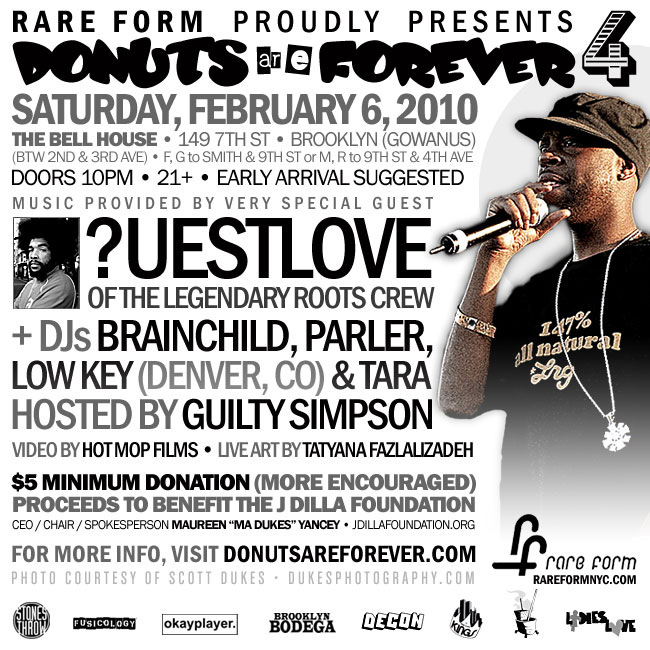 She also mentioned that Illa J will be flying to Japan on Feb 7th (Dilla's actual birthday) and will be performing on the 10th at PEACE at UNIT.  More info here.
And and and…there's a new shirt that benefits the Dilla Foundation produced by DSE in conjuction with 5e Gallery (we hopefully will be getting a few for the site, but in the meantime, you can buy them directly from DSE.)  Proceeds will be donated to the Foundation!