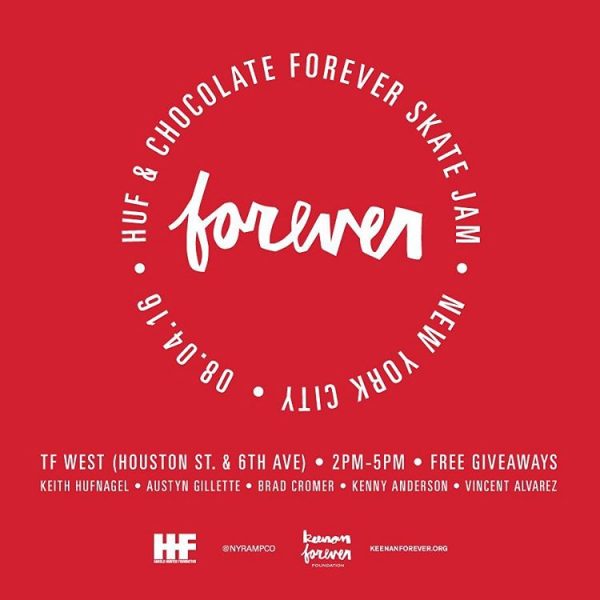 Huf x Chocolate are hosting a Skate Jam in celebration of Keenan Milton's birthday and legacy.
Today!  August 4th from 2-5pm at TF West, 251 Ave of the Americas, NY.
Supported by the Keenan Forever Foundation & the Harold Hunter Foundation.
Huf will also be opening their NYC store on Friday, Aug 5th, at 125 Crosby St.
If you're not in NY, you can check out some of their new arrivals, including the collab with Chocolate here.