The Detox of the Underground, Casual & Jake One Album…coming soon.  Casual just posted a snippet of a song called, "I Wonder".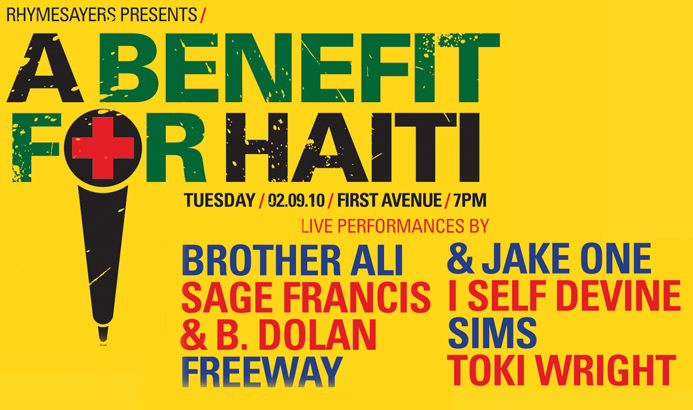 Rhymesayers Presents: A Benefit For Haiti Tuesday, February 9th 2010
First Ave (701 North First Ave, Minneapolis, MN)
Hosted by Slug of Atmosphere
Performances by Brother Ali, Freeway, Sage Francis, Jake One, I Self Devine, Sims, Toki Wright, BK One, B. Dolan, Muja Messiah, Kevin Beacham, and King Otto
$20 | 18+
Tickets for the Rhymesayers presented Benefit For Haiti are officially on sale today! You can pick up tickets at the following independent record stores; Fifth Element, The Electric Fetus, Treehouse Records, Road Runner Records, Down In The Valley (Golden Valley) as well as the First Avenue box office and online through Ticketmaster!
See the crazy packaging that Brent Rollins freaked for the new Freeway release: