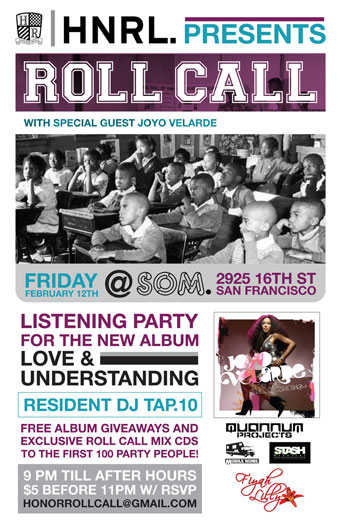 Once again it's on! Come help us celebrate the upcoming release of our homegirl Joyo Velarde's new album, Love and Understanding. It's been a minute since "Sweet Angels" dropped and now we're amped to finally get a full length from the Quannum songstress.
Album hits stores February 16th!
Arrive early to preview the entire album which features production from RJD2, Tommy Guerrero, Headnodic and Lyrics Born. Resident roll caller Tap.10 will be spinning the champagne soul, tender knock, naked funk, boom bap and whatever's clever all night long. The first 100 party people will get to take home a copy of the album, along with an an exclusive Roll Call mix CD!