he says, "one great track…2 great emcees…winner!"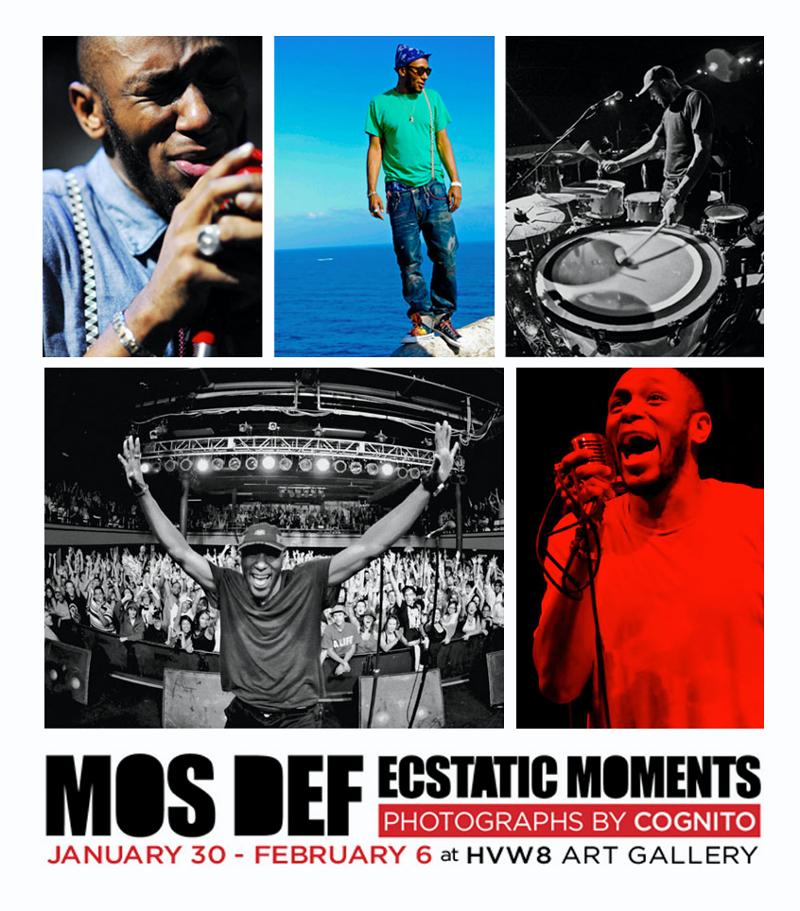 This one week exhibition will showcase rare performance & behind-the-scenes images captured by cognito while accompanying Mos on the two year journey of making & supporting the June 2009 release of The Ecstatic.
Candid photographs of Mos Def, include images from visits to the Cape of Great Hope, South Africa, performing in Sao Paulo, Brazil, and a powerful series of US Summer Tour "end-of-the-night posse shots" featuring such artists as Jay Electronica, Talib Kweli, Erykah Badu, and even a surprise guest appearance by the legendary Shuggie Otis. Cognito has also immortalized Mos Def in bright moments from "The Ecstatic" studio sessions with producers Madlib, OH NO, Preservation & Georgia Anne Muldrow. The photographs in this exhibit, soon to be published in book format, are offered by Mos Def to his family, friends and fans in order to share the many "ecstatic moments" he experiences while creating, recording, traveling and performing around the world.
The exhibition will be open to the public from January 30, 2010 through February 6, 2010 at the HVW8 Art + Design Gallery, located at 661 N. Spaulding Ave., Los Angeles CA, 90036; open Tuesday to Sunday, 1 – 6 pm or by appointment. (323) 655-HVW8(4898)
If you missed it last night on Late Night with Jimmy Fallon, Mos Def was the life performance act of the night backed by The Roots. New album "The Ecstatic" out now!