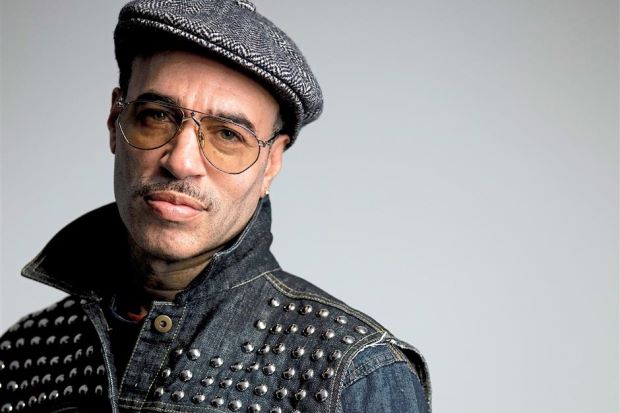 We recently reconnected with the legendary DJ Cash Money.  He had a quick chat with DJ ALF of Hip Hop Slam about his newest project, a mix of songs from the 50s and 60s (given the Cash Money treatment, of course).
DJ ALF: What was the motivation for you to come up with the 50's vs. 60's mix?
DJ Cash Money: I have always been a fan of that genre of music and wanted to do something different and creative…So I had made this video of me mixing these songs and posted on Facebook..I remember getting call early in the morning from my man Michael Hanna from GoPro..He was telling me that my video was getting like a thousand views per hour…I was like "Oh Shit"!!  So it reached 100,000 views in 3 days…This is when I decided to do another video…Sadly one of the kings of rock n roll "Chuck Berry' passed away when I was in the middle of making the video..So this was my dedication to him….So from all the great response I received I knew I was onto something different.So I decided to make a project out of it…
DJ ALF: How much of a challenge was it for you to construct this particular mix compared to the days of before DVS?
DJ Cash Money:  I think the most difficult part was picking the songs to be used for the mix.. There are so many great songs from this genre.
DJ ALF: If someone is new to DJing or just listening to your style of mixing, what are some of the things should they expect to hear while listening to the mix?
DJ Cash Money: If you heard the original songs, then listen to how I made them sound completely different..As I always say" You might have heard these songs , but Never like this"….It's funky from the first record I play…
DJ ALF: If you haven't done so already, do you plan on performing the mix on the road or was your plans just to construct it for the people to listen to it wherever and whenever their hearts desire?
DJ Cash Money: Yes, I am doing a full campaign for this project…I'm in a lane not too many are really in right now…I am hoping to do a tour of all the Motown on Mondays in the US….Those nights are so great & fun with the music they play but the ultimate goal would be a residency in Las Vegas….
DJ ALF: Before you came up with the final product of the 50's vs. 60's mix, did you think of one direction that you scrapped such as mixing the songs in chronological order by the year it was made?
DJ Cash Money: Well the first video I did was more 60's Motown music and a few 50's…The second video has more 50's songs in there…It's a very good balance and done DJ Cash Money style….C'mon I'm cutting up Bill Haley – Shake Rattle & Roll….Who does that???? LOL..
DJ ALF: Where can people out check out and/or purchase your mix?
DJ Cash Money: Everyone can order now at www.therealdjcashmoney.com.  You buy a custom designed T-shirt and and get the extended audio promotional mix on cd & custom designed flash drive….The flash drive has the two videos plus my press kit…you can also get both here (CD or USB)
DJ ALF: Any final comments or shout outs?
DJ Cash Money: I put my heart & soul in this project and I am so proud of it….If people love the Motown sound and 50's & 60's Rock n Roll remixed with Hip hop beats then mixed & cut up by DJ Cash Money….then this is for you !! "You Might Have Heard These Songs , but Never Like This".
DJ Cash Money is performing live at Brewerytown Beats Record Store, 2710 W Girard Ave, Philadelphia, PA  TODAY  June 16th starting at 5pm (it's free!) .  He's got some special guests & Blaak the 9th Man.
DJ ALF is hosting Skratchpad DC on June 25th from 2:30-6:00 pm at the Beat Refinery in Bethesda, MD.